cPanel Version 66 – backup your websites to Google Drive!
cPanel Version 66 New Feature Alert!
Now in version 66 of cPanel & WHM, you can back up your websites to Google Drive. No more taking up space on your local machine, this update allows system administrators to use 15 gigs of free Google Drive cloud storage to remotely store their data and access it from anywhere in the world.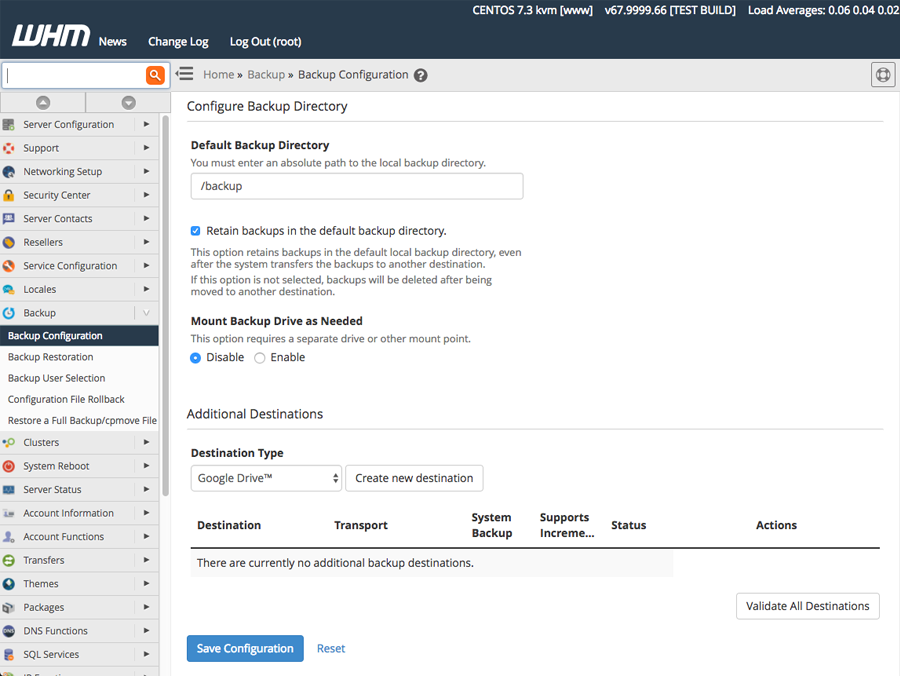 cPanel enthusiasts had already been creating work arounds and hacks to sync and backup their data to Google Drive. Now, all system administrators have to do to start using Google Drive as a remote backup destination is to set up the Google Drive API for your Google account, create account credentials, then head to WHM to create a transport. For QuadraNet customers who are subscribed to one of our server management plans, we can also assist with setting up these backup schedules for you.
Minimum Free Disk Space Update
Also included in cPanel's backup updates are enhancements to the minimum free disk space. New installs of cPanel will check for a minimum 5% of free disk space before allowing backups on your machine by default. Users can adjust the minimum allowance by percentage of space, megabytes, or choose to completely disable this feature altogether.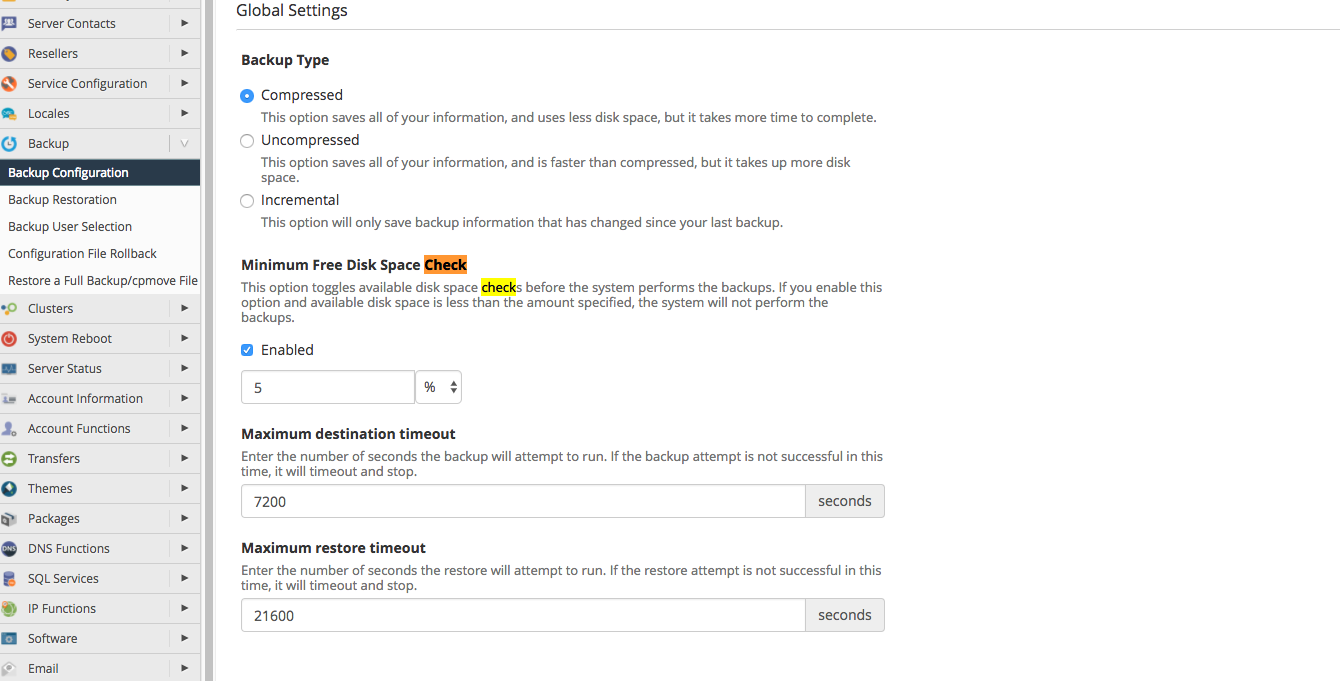 Allotted disk space for backups can save a lot of headaches down the line so head to Backup Configs in WHM and make sure the Enabled box is checked under the Minimum Free Disk Space Check section.
Are you running cPanel/WHM on your QuadraNet dedicated server? If not, contact sales@quadranet.com for a discounted cPanel license!